E-Sports –The Hottest Emerging Business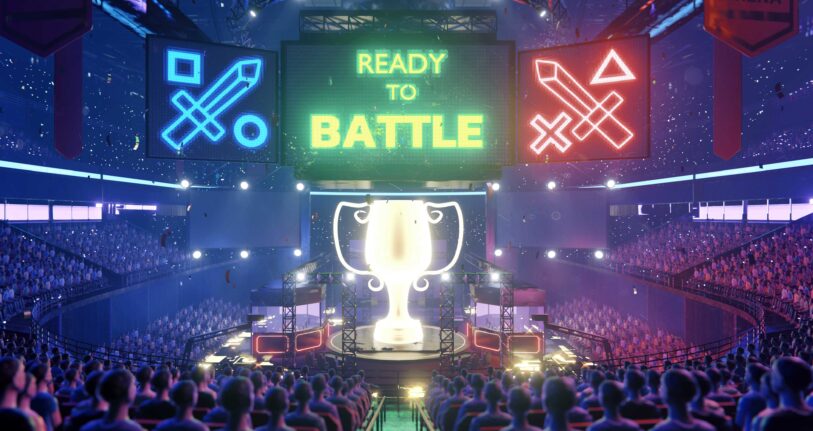 Did you know that the e-sports business will be bringing more than a billion dollars in global revenue this year? If you have been following the gaming industry or have been a part of it then this should not come to you as a surprise. Let us talk about the overflowing potential of this market and how it is taking the world by a storm with each passing day.
E-sports or electronic sports are the kind of sports that are played through organized video gaming and properly curated gaming competitions. People majorly aged between 14-27 compete against each other through computers. What's interesting is, the players not only compete with other players within the confinement of a living room, rather they play in big gaming arenas and world-class tournaments with thousands of spectators cheering and placing their bets on the best players. Fans can stream the matches online via platforms like Twitch and Youtube, and the top-class players also get paid for winning. Players can play as a team (e.g, Overwatch, Call of Duty, PUBG) and as individuals (e.g., Street Fighters, Tekken, FIFA).
Imagine if you get paid for playing your favorite video games; seems like a fantasy but it is not far-fetched. This dream demands only one condition– you will have to beat hundreds of top-notch and formidable players from all over the world to form a huge fanbase that will help you rake in money.
People have been playing video games since 1972 when the first game 'Spacewar' was played at Stanford University. Ever since, the industry has been blooming and explored in various ways, until around the year 2000 when the internet became faster and more accessible to people all around the world– this proved to be a breakthrough for the video gaming industry. People started connecting with other players online and organizing events and competitions on a smaller scale. This kept growing and took the shape of a billion-dollar industry by the name 'E-sports', with thousands of professional players and millions of fans taking part in it, as we know today.
Now let us talk a little about the money involved in this business. Many brands and investors have now started to invest in this booming industry more than ever, as they are realizing its ever-increasing potential. According to a report by Newzoo, brands will invest about $1.4 billion in the e-sports industry in the year 2021. The number of audiences will reach a whopping 307 million, the majority being the residents of South Korea, China, and North America. League of Legends, Counter-Strike: Global Offensive, Dota 2, and Overwatch have been the most streamed games on Twitch in the year 2017 with an average of 250 million watching hours. The 2017 league of legends tournament is hailed as the most popular e-sport match ever with almost 80 million viewers tuning in to watch the enthralling battle. These aforementioned analytics depict the promising future of this industry in terms of monetization opportunities. The prize money in the tournaments is split between the team members. Moreover, the event organizers and brains behind the successful event also benefit from sponsorships, endorsements, merchandise, ticket sales, and online streams.
You must be wondering how much a top-class e-sport player can earn, so here is the answer– some players can even earn well over seven figures a year. It is a sport that does not demand an athletic and superbly built-up body. Some critics even claim that this is not a sport. However, e-sport requires an equally sharp and trained reflexes. In order to topple the world-class competitors, the players must know inside out of the game. They practice up to 15 hours a day to learn multi-tasking and improve their moves and strategies which is not something an average person can achieve. The best aspect of e-sports is the extent to which it can level the playing field in terms of gender, nationality, and age. Anywhere for any part of the world, can be a part of this community.
Developers are now trying to build better and bigger tournaments in the arenas to cater to the needs of the players and the audience. Recently established e-sports arena in Texas, worth $10 million, is the largest e-sport stadium in North America having an 85-foot LED, comfortable seating, and much more. Owners of nightclubs and warehouses are now deciding to revamp their properties for e-sport tournaments. Many arenas will open now with better technology and supportive architecture.
The future of e-sports is squinting bright. Its influence will only grow in the next years and we will see a gigantic shift of audience from traditional sports to e-sports. Just like the growth of technology is inevitable, the growth of e-sport is inexorable.