11 Must-Have Features That Can Improve Your Online Store Instantly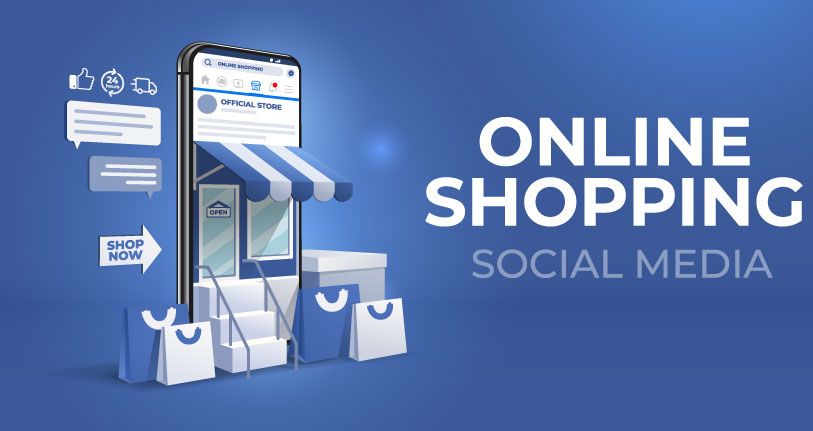 Would you like to buy something from a shop in a glamorous mall that gives an odd and lifeless first impression? Where items are placed without price tags and the cashing procedure is tedious? The sentiments of a customer are somewhat similar to when they visit an online store.
There are certain important features that you must include in your online store to attract customers and develop a good first impression. Your objective should be to stay up to date with the latest trends and study the competitor's moves. Every store is different depending on the business type and you ought to analyze all the tips and tricks to stay relevant. 
Here are some must-have features that can enhance your online stores. Let's get right into it!
1.
     

User-Friendly Design

The first and foremost characteristic that attracts customers is the UX design of your website. Believe us when we say that a simple and elegant design can retain 80% of your customers. A layout that is easy on the eyes will let your customer browser more peacefully and quickly. People prefer simplicity and fast access to what they want to see. So a perfect e-commerce shop must include FAQs, customer reviews, policies, and other relevant information in ways that are easily accessible to the customer.
2.
     

Mobile Optimized Website

Here's a fun fact, about 2/3rd of people now use mobile phones to access the internet. A mobile user-friendly website has become very important as Google will now penalize websites not optimized for mobile. Put this feature as one of the priorities as people spend a major portion of their time on mobile phones.
3.
     

Site Speed

The gravity of this feature can be understood by stating the fact that about 75% of the customers do not return to the site if they face trouble with the loading of the webpages. Human attention span has decreased to the extent that it takes only 0.9 seconds for the customers to decide whether they should scroll down the site or close the tab.

Increasing the website speed to under 5 seconds can drastically boost your conversions, up to about 50%.
4.
     

Product Photos and Images

The way your products are presented in the online shop says a lot about your brand. Since it is online, people can not touch and feel the product so your foremost goal should be to enhance the product display.

It is advisable to add high-quality pictures and videos captured at different angles of the products. Not to mention the fact that the pictures must load quickly as well and be optimized for the webpage.
5.
     

Product description

The product description is the trickiest part of the store as it should be cleverly curated and should reach the pain points of the customers. Your description must do the work of a quick-witted salesperson. It should clearly cover all the major characteristics of the products leaving out any fluff because you don't want to lose the credibility of your store over time.

Elegantly articulated, and cleverly written story of your product can truly motivate your customer to hit that 'Add To Cart' button. Depending on your business, add the important features of the products such as proper dimensions, weight, sizes, colors, ingredients (if it is a food item), expiration dates, warranties, etc.
6.
     

Reviews

Adding customer reviews under the products is an important selling tactic as it helps the people know more about your product features and performance. The experiences of other people help the audience build confidence in your products and services. It is always a better idea to add how-to-use videos of your products on the website to promote your credibility.  The audience always prefers a detailed review and description of the product and why shouldn't they? After all, they will be paying for the product.
7.
     

Check-Out Procedure and Payment system

As mentioned earlier, each business is different, one must get to know about the audience, their preferences, and locations. You must include a myriad of payment options as some countries don't support certain methods and people have their payment preferences. Having a variety of options will not disappoint your customers and they will feel safe while making a purchase via the payment method they prefer.

Moreover, having the checkout procedure as simple and easy as possible can help you make greater sales. People do not want to go through a tedious buying process. They might lose interest halfway through the process and leave the cart empty.
8.
     

Security

E-commerce sites are more vulnerable to cyber-attacks than regular websites, so it is of immense importance to increase your security. HTTPS and SSL platforms provide safer check-outs. Furthermore, it is wise to invest in 'two-factor authentication' security feature and 'firewalls'.
9.
     

Shipping Options

The word 'free' will always create a hype in the customer's brain wherever they see it. A customer experience study done by UPS states that about 80% of the customers prefer 'free shipping'. People add more items to the cart to get the 'free shipping' eligibility. Moreover, it was also reported that the unexpected total bill at the end of the procedure after adding the shipping is a major turn off for the customer and they never proceed further. So an ideal check out must show an estimated shipping fee earlier in the process.
10. Return Policies
Return Policies are attractive. Your replacement and/or return policies must be vividly visible on the website. It establishes extra trust for your company and the customers do not feel hesitant to buy the products for the first time.
11. Customer Support
An e-commerce site is incomplete without the customer support feature. Customers usually prefer to come back to the site having a 'live chat' option, which is the convenient most feature for any site. It saves the time of the customers and allows the support team to multitask while providing solutions to the customers.
An online store will only attract customers if you incorporate all the important features that will provide ease and convenience to your traffic. The goal is to establish a simple yet impactful platform that will provide your services smoothly and securely. What features do you think are the most important?